SUSTAINABLE
ENERGY
SOLUTIONS
YOUR POCKET
SAVE
SAVE
THE PLANET
ABOUT THE TECH?
NOT SURE
WE'LL
GUIDE YOU!
mAKE IT EASY
E-MOBILITY
TESTIMONIAL
"We took the risk to go off grid solar for our 2 bed summer house and were delighted with not having to deal with the bureaucracy and expense of grid connection."
GC, Kouvaras
SAVE THE PLANET, SAVE YOUR WALLET
3-5 year payback
Payback the initial purchase price of a solar system under 5 years!
€5,000
Power a 1-bed flat from as little as a €5,000, with a hybrid solar and battery starter kit.
20 times less
Charging an electric vehicle with your own solar system is 20 times cheaper than filling with a fossil fuel to drive the same distance.
PRODUCTS
Examples of projects we can design for you.
14 kWh 24V Power Wall
Battery suitable for small to medium domestic applications. Made from new CATL Lithium Ion cells. As good as Tesla quality, more capacity than and 30% less cost.
€6,000
Solar charging station
4 PV panel tree structure EV charger with built in 7 kW wall box smart charger.
Complete package:€11,000
(Wall box option available from €800)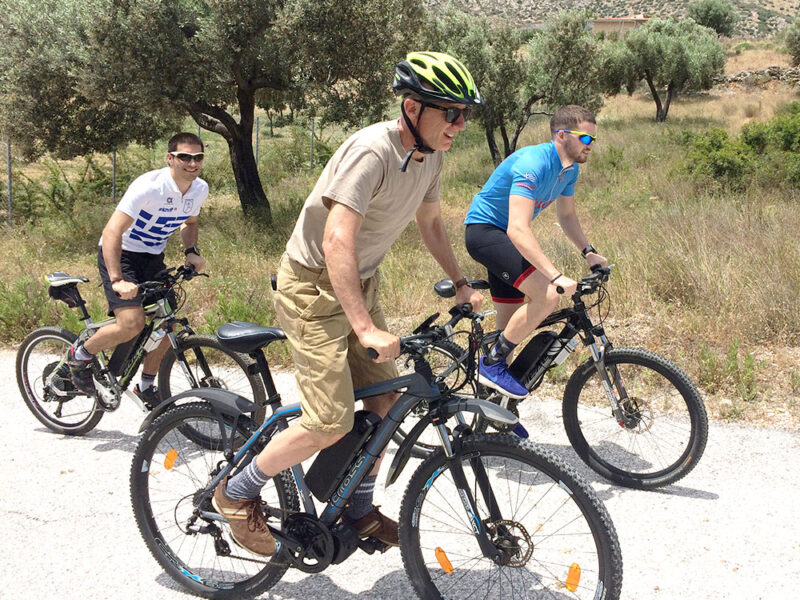 E-bike conversion
A mid drive 250 watt motor (located by the pedals) combined with a 36v 14 Ah battery for power and range (35 km range).
From €700